2022
In the year 2022 we have completed 2 projects with 1 ongoing project which are:
One Health Student Club Batch 5
Webinar Series on Zoonotic diseases
Desa Bijak Antibiotik (SAJAKA)
Webinar Series
    On this year's webinar series we took a look on zoonotic diseases: ways it spread, the basic understanding, and the methods of prevention. We also took a look on One Health as a concept in preventing the spread of zoonotic diseases by bringing in Prof. Bender from the University of Minnesota specifically for this topic. This webinar was split into 3 webinars, the first webinar focused on the introduction of zoonosis with our guest speaker. For the second webinar focused on the methods of prevention via biosecurity method both in the laboratories and in the community, and finally the third webinar focused on biosafety as a method of prevention in live poultry farm. The webinars was held between June and August 2022 with over 300 viewers total.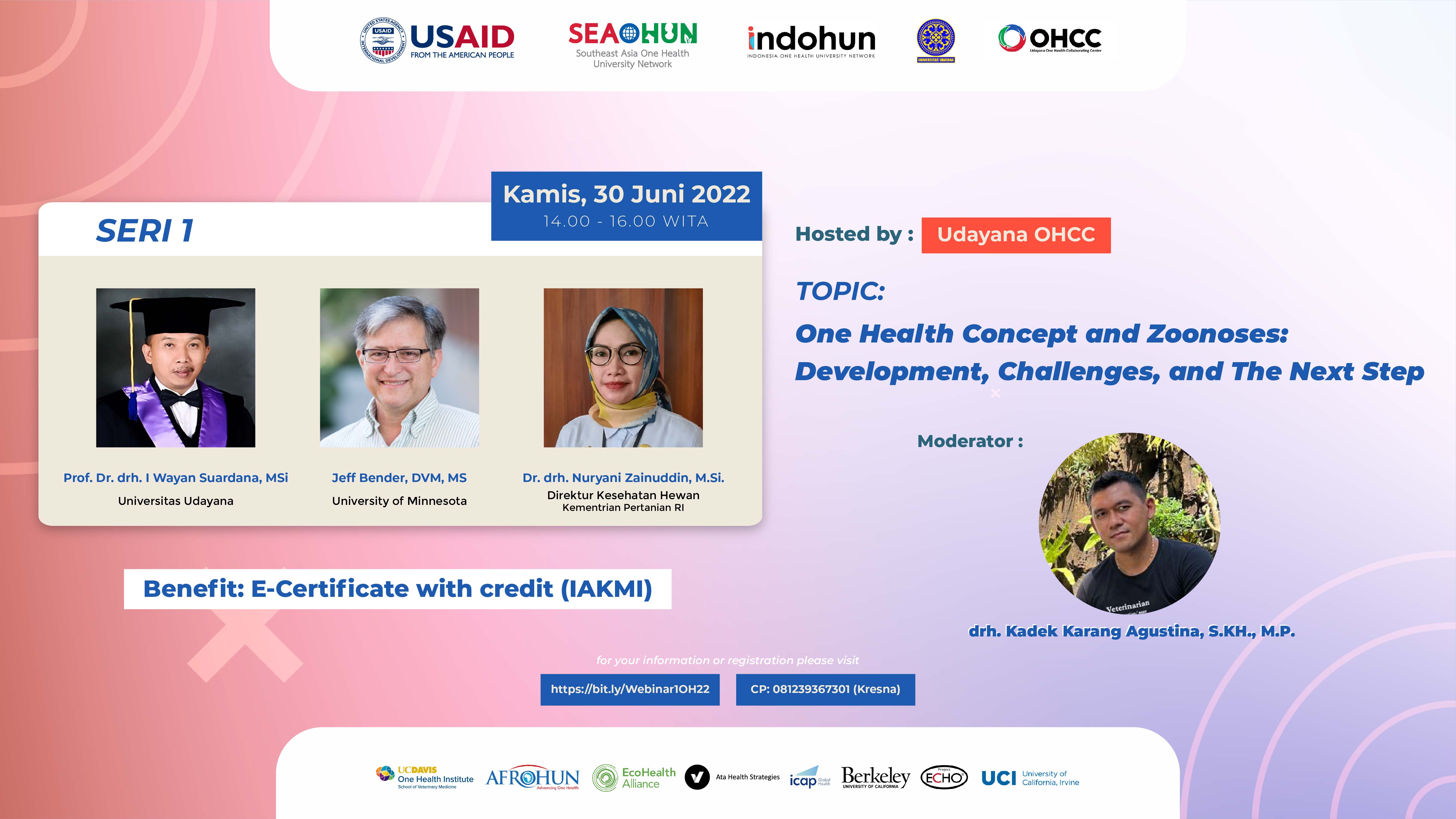 OHSC
    This year marked the 5th batch of Udayana OHCC One Health Student Club. Many interesting speakers for this batch of OHSC, one of which is Jik Krisna form Krisna Souvenirs as well as guest lectures that were attended by over 600 participants across Indonesia. Batch 5 OHSC spawned 2 projects focusing on the ways to prevent rabies cases from raising even further in 2022 with one called Zeroh (Zero Rabies for One Health) has been completed. In addition, a Student Project will be carried out in the form of Socialization and Mebat Together (SOMAT) which is held to prevent meningitis in the Abiansemal area.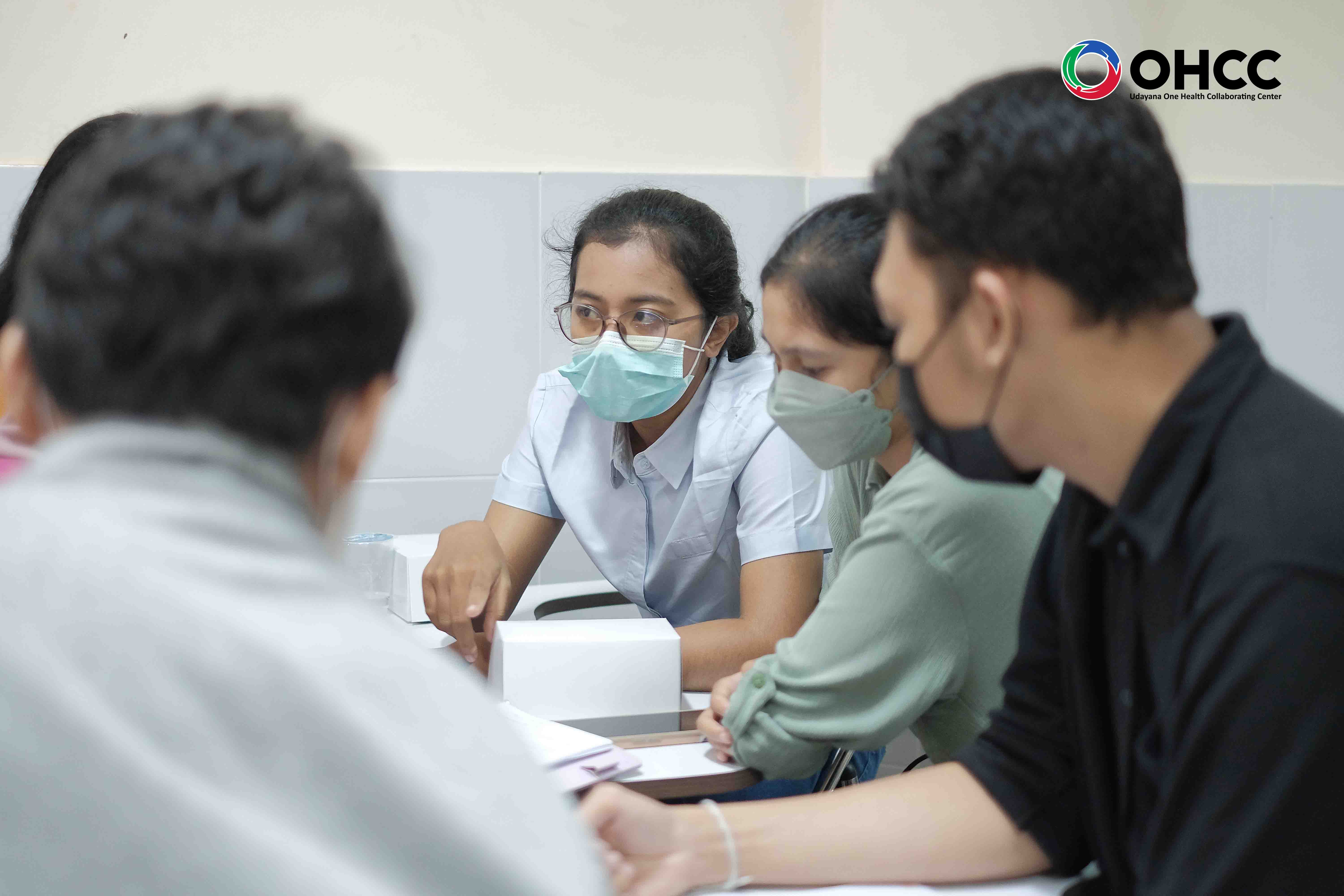 SAJAKA
    Situated on Bengkel, Tabanan Regency the goal of this project is to raise awareness of AMR (Anti Microbial Resistance) in communities as well as poultry farms. This year marked the start of a long term project in collaboration with PAMKI, Warmadewa University, IAI, and Indonesia's Health Ministry. What has been done so far are pre and post test of farmers as well as the mothers in their knowledge of antibiotics and its function, took lab samples of chickens from 5 randomly selected farmers to see if there are antibiotics present in their system, taught children from grade 1 to 6 about antibiotics, and finally formed an FGD session with the farmers and health experts discussing antibiotics use in animals and the dangers in presented to the communities